Many of us dream of a garden in which we can unwind and relax. Which is all well and good – but have you ever considered how much time your ideal garden might take to maintain? After all, beds need weeding, plants need pruning, lawns need regular mowing, leaves need raking… before long, that dream garden can turn into less of a relaxing addition to your home and more of a chore, with a seemingly endless list of outdoor jobs nagging in the back of your mind.
The fact is, without regular maintenance, your dream garden can all too quickly begin to look untidy. But fear not – that stylish outside space can still be yours at a fraction of the upkeep if you consider opting for a lower-maintenance design. Garden Aspect – Chislehurst's bespoke garden design and landscaping experts – have these tips to make your garden easier to manage… and what's more, they can help it become a reality!
Add a paved or decked area
Hard landscaping, such as a large paved or decked areas, offers a low-maintenance area to relax while minimising lawn space, which needs a lot more attention to keep it looking in tip-top condition. If you're considering a patio, there are a huge variety of pavers to choose from, depending on your preference and budget. Natural stone paving, such as sandstone, is always an attractive choice, but porcelain paving – which is non-porous – is growing in popularity. Always consult an expert, such as Garden Aspect, to help you choose (and lay!) a patio.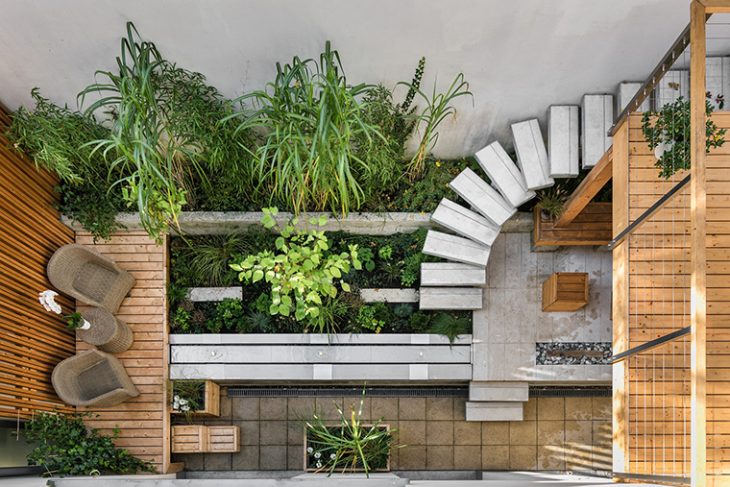 Ditch the lawn!
If you want a low-maintenance option and have a small garden, it might make sense to ditch the lawn altogether. Drastic as this might sound, large borders or raised beds coupled with a paved, decked or gravelled area can look classy and stylish, and as well as saving you time on maintenance, it will also save you space. After all, you won't need to lose any of your garden to house a mower in a shed!
Incorporate a wild zone into your design
One of the easiest and quickest fixes to help make your garden more manageable is to simply give some space over to a wild zone. No-mow lawn areas are becoming increasingly popular, not only because it saves on gardening time, but also because it is the most insect-friendly option (and who doesn't want to help save the bees?). You might be surprised at the variety of plants that spring up in no-mow areas of your lawn – oxeye daisies, white clover and field scabious are all common and look beautiful in an untamed patch. Leave circles of un-mown grass across your lawn or simply mow a pathway through the middle and let nature do the rest.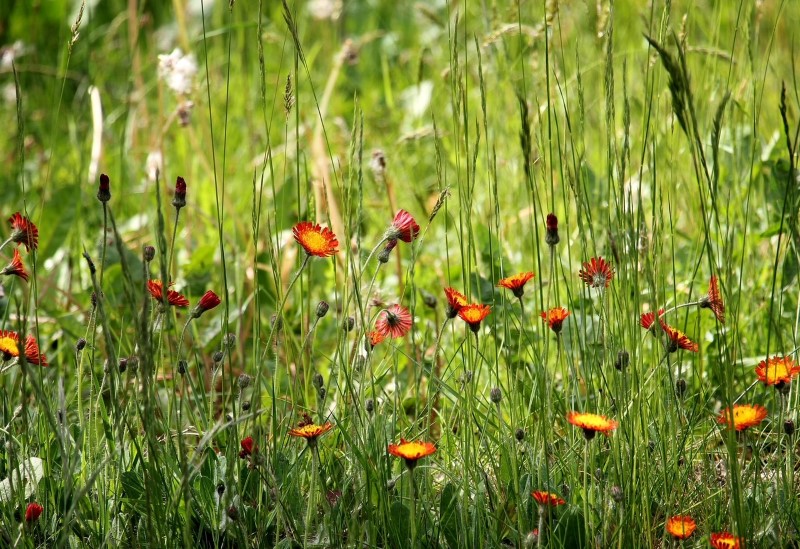 Go easy on the pots
A multitude of colourful pots on your paved or decked areas can look pretty, but they need a lot of watering (often daily), which can become boring and time consuming. Instead, why not consider some larger raised beds, or simply do the majority of your planting in borders.
If you do want pots…
…go big! Larger pots or big raised planters are a much better option than smaller pots, which dry out far more quickly. Make the most of the space by grouping plants together in each pot. This is a great option if you have a small garden without flowerbeds.
Opt for low-maintenance plants
Often, going for a low-maintenance vibe comes down to what you decide to plant. Annuals have a lifespan of just one year, so if you stock up on these in spring and summer, it is going to mean yearly trips to the garden centre for new plants (and more time spent planting). Perennials, on the other hand, will grow back year after year. If you are after lots of year-round greenery with minimal fuss, you are going to want to opt for hardy shrubs and evergreens.
Grow self-clinging climbers
If you're worried that low-maintenance equals low-interest, think again! You can still have a colourful garden that's brimming with life, without the fuss of daily gardening. Self-clinging climbing plants are one way to add a statement, and they can look even more high impact left to grow up a brightly painted wall. The great thing about self-clinging plants is that you do not need to bother with trellises or wires for them to climb up…simply plant them where you want them and watch them do their thing! Great options include ivy, campsis, climbing hydrangea or Virginia creeper.
Get in touch with Garden Aspect
If you are struggling to manage a larger garden (or simply don't have a passion for gardening!) and would like more information about a lower-maintenance garden design, please contact Garden Aspect for some friendly, professional advice. Garden Aspect has garden showrooms in Chislehurst and Belsize Park.
To chat to one of our team members, call Garden Aspect on 020 4537 3083, email hello@gardenaspect.co.uk, or pop into one of our showrooms.