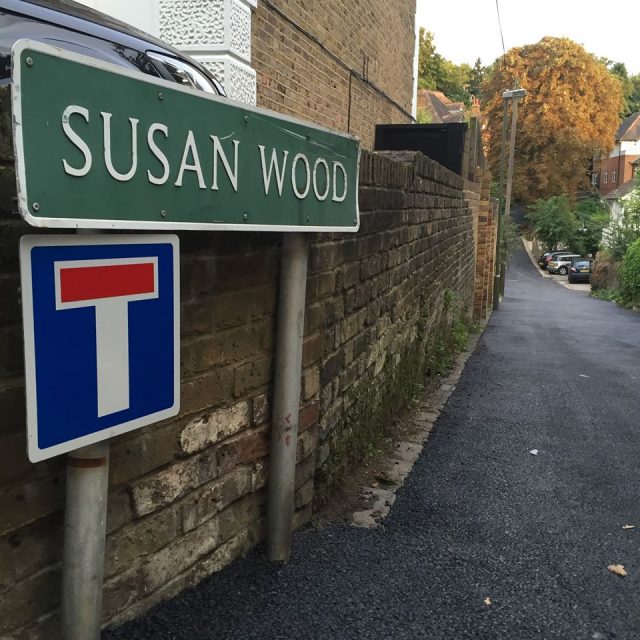 Chairman of the Susan Wood Residents' Association, Mike Jack, shares a light hearted article on the journey of trying to get the unadopted road resurfaced…
The Susan Wood Residents' Association was created in 2014 by four residents who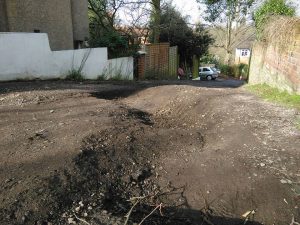 got together one evening at the Imperial Arms over a pint. Their aim was very simple: The repair/resurfacing of Susan Wood! This had been attempted before but was soon disbanded as there was a general lack of interest. The road was now in such a poor state you could no longer drive through from Old Hill to Summer Hill. It was impassable for vehicles and dangerous for pedestrians. It was more like an assault course and deteriorating daily. We have since found out that a couple of residents did hurt themselves coming down the road because of the uneven surfaces, not to mention the number of vehicles that got stuck especially in winter.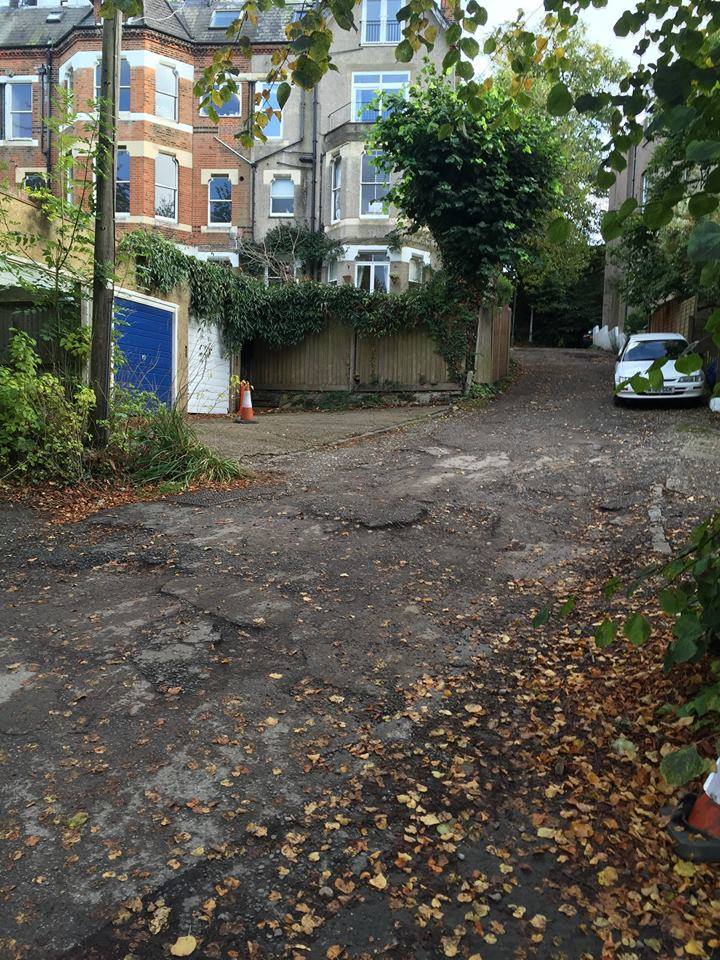 Over three years later the road is now finished. During that time, [a lot of that time was dealing with Bromley Council, but that's a book in itself], we have dealt with feasibility reports, road surfacing surveys and quotes, conducted fundraising events, knocked on doors, done leaflet drops, attended meetings and meetings, sent hundreds of emails, liaised with insurance brokers, dealt with financial spreadsheets, opened a bank account, chased absent landlords/owners through the land registry, tried to answer/accommodate every resident's request/question (rightly so) and dealt with Thames Water and other utility companies. We are all now experts on unadopted roads!
But we didn't give up and we got there! There were a few hiccups when the contractors started that made me want crawl under a rock and hide, but we really did have a fantastic contractor who went out of his way to accommodate everything we asked for. There were also a couple of residents that for their own reasons didn't want the resurfacing to go ahead and threw objection after objection at us. Honestly, I found that very hard to deal with and as much as I reflected, I couldn't understand their reasoning. At the end of the day we responded to all their concerns and in some cases that increased the cost of the road. We also were extremely lucky to have a resident who was capable of project managing the project on a daily basis. He really is a star. Every organisation needs someone like him!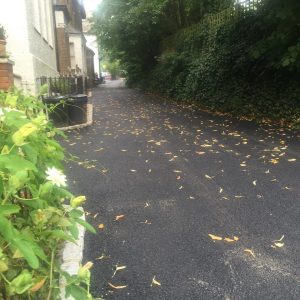 We are all very proud of what we have achieved, and we were even a little emotional when the road was finished (well I was!). It took over three years to organise and yet only a week or so for the contractor to complete the resurfacing and repair/replace/install new drainage systems. I remember coming home and seeing the road completed for the first time. I just stood there and gazed. It really did take my breath away! It looked incredible! The strange thing was I spotted another resident who played a huge part in getting the road done, doing the same thing! A couple of weeks later we had a huge amount of rain (I met the same resident on the road, standing there like me watching the water run down the drains). All the systems we had put in place worked! We started to breathe again and felt a huge amount of satisfaction that the job was done!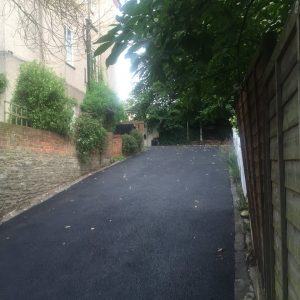 One of the most positive things that has come out this adventure is we have all come together as a community. We know who our neighbours are; we notice anything out of the ordinary, we talk, and we are friends. We even have an annual summer BBQ which is now in its 3rd year, which keeps getting better and better every year.
So, what's next? We want to keep going and get more residents involved. Susan Wood is a fantastic little community tucked away in a beautiful part Chislehurst. We still have lots of work to do!
Long may the Susan Wood Residents' Association continue and a huge thank you to all the residents of Susan Wood that made it possible!
Mike Jack
Chairman
Susan Wood Residents' Association