Going that little bit further to make someone elses life better is a huge gift.  Not only from the perspective of the thought of others, but also taking that thought and putting it into action.  Which is exactly what Matt Lyons, from Bootcamp UK has done.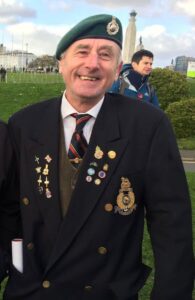 Having served the country himself as a Royal Marine, he recently heard a story of a Royal Marine, a legend who served for 37 years who had fallen on hard times having suffered a stroke.  George, was left with mobility issues, he was reduced to sleeping on his daughters sofa as the local housing authorities refused to help him, stating that they didn't recognise the Armed Forces Covenant.
It took pressure from the media, sympathetic local MPs and of course the brotherhood of Bootnecks to finally secure "Whispering George" a 1 bedroom bungalow a stones throw from his daughter!
Matt has raised money over the years for the Forces and Veteran charities, but this time wanted his efforts to be more personalised.  To ensure that any money he raised went to the person who he felt urgently needed it.  His goal is to raise funds to make the property, that George has secured, liveable for someone with mobility issues.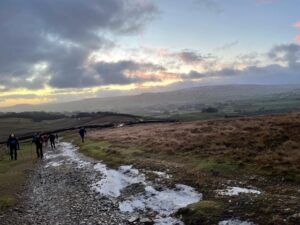 Matt took on the ultimate challenge of the Spine Race Challenger North.  A staggering 160 miles in 65-70 hrs, with a maximum of 108 hrs to finish.
The Montane Spine Race (part of the Ultimate Endurance Series) is widely regarded as one of the world's toughest endurance races. A challenge that tests the participants not only physically but also mentally.  This is a non stop race that takes place across the Pennine Way – the trail crosses some of the most difficult terrain found in England, including; the Peak District, Yorkshire Dales, Northumberland National Park, Hadrian's Wall and the Cheviots; finishing at the Scottish Borders.
If you want to see how challenging it is, take a look here: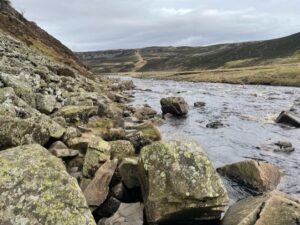 Matt managed a staggering 32 miles on the first day in 14hrs, 4 hrs sleep and then 38 miles in 18hours!  Unfortunately, our man of steel had to pull out due to a fever, which goes to show how far he pushed himself to try and reach his fundraising goal.
Matt said, 'I'm gutted to say the least…got about 70 miles in but then weather really turned and I had to pull out for medical reasons!  I had a bit of a fever 38.9 degrees, tight chest and retching! Medics had to keep me under observation but legs, feet, back and mind felt strong!
There was zero visibility and I had GPS failure, so trying to walk uphill on a compass bearing as I lost the track was "problematic!  I went over a couple of times on my ankle, then the engine❤️ wasn't at 100% so had to make the decision to come off or not come off at all'.
Fortunately Matt is now on antibiotics and will be back to full strength soon, but needless to say is feeling a bit demoralised.  He is extremely thankful for the donations to date but would desperately like to raise as much as he can to help George.
His staggering generosity for fundraising for others is just humbling, pushing himself to the limit to try and make someone else life more comfortable.
Please help with any donations, no amount too small, no amount to big!  Please donate
HERE
.