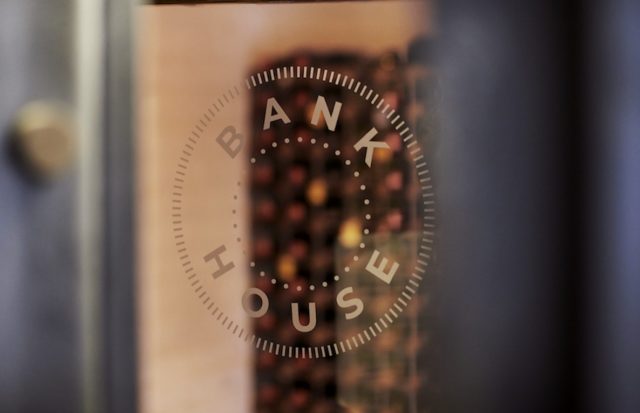 When we first heard a new wine bar was coming to Chislehurst the first reactions we got from many residents were, 'at last!'. 'When is it opening?'. Then a few weeks later we were getting messages asking 'so when is the opening date?' – our response was very much along the lines of 'these things take time'. And, they do!
Converting an old bank, that has stood empty for over six months into a Wine Bar and Kitchen, is a huge task, a task which was undertaken by a local design agency, right here in the heart of Chislehurst, Nugget Design. Their brief: Turn an old bank building into a wine bar and kitchen.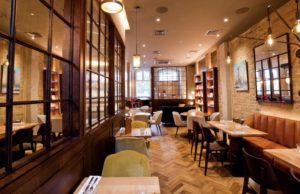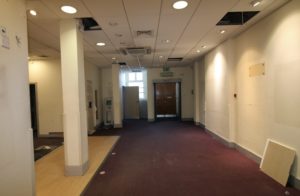 To Ari Phillips and his team at Nugget Design, the concept was very clear. This was to be an independent business, run by Stuart Gillies, former CEO of the Gordon Ramsay Group, and his wife Cecilia, who were looking to create a unique drinking and dining experience offering fresh, quality, local produce – served by a local team of employees.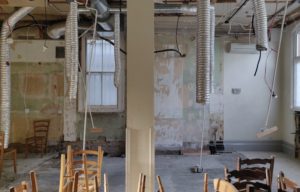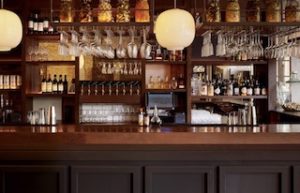 The project for Nugget was to start from concept through to implementation, including branding, signage design – the look and feel of the space was critical to the vision that Stuart had of a place that would be elegant, familiar and welcoming, putting people at ease so they could relax and enjoy the food and drink experience.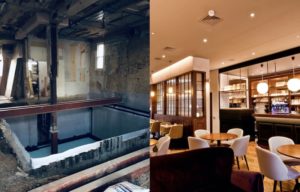 As work progressed on the building it became clear that there were many elements of the building that had been obscured and should be exposed as part of the new interior and exterior. The bank vault, housed in the basement, now has a glass front to it, although the original door still stands open, and the space is used as cold storage. The safe deposit box on the outer wall has been polished and shows the building's heritage.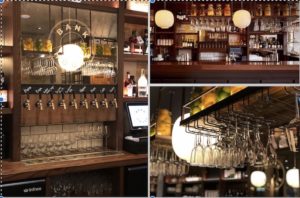 Colour and layout of the space were crucial – much of the original brickwork is still exposed and window architraves, so in keeping with its history. With this in mind warmer colours of aged metals, brasses and bronzes are used throughout the building. One of the main features on entering the building is the row of taps behind the bar – KeyKeg is an innovative and more sustainable drink delivery system, but this feature is a showcase piece and gives the wine bar its own unique style.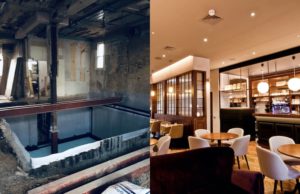 The drinking and dining area has comfortable seating. Bar stools at the window, where customers can drink wine or coffee and gaze out across the commons, or sit and work quietly. Table seating is comfortable and cozy and the fabrics are soft in colour so as not to detract from the interior design.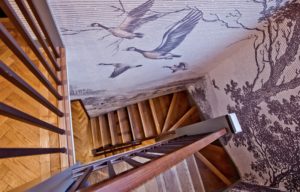 Chislehurst wouldn't be Chislehurst without the geese and the ponds, so to celebrate the green spaces Nugget developed a bespoke version of Woodchip and Magnolia's English countryside mural wallpaper for the stairway and toilets.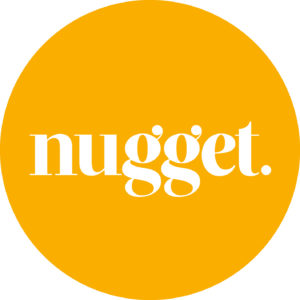 Bank House opened only a few months ago, but it feels like its been here forever. It's found its space in the bustling High Street and is open from breakfast through to dinner. Nugget Design have transformed a bank in to a bar, with vision, creativity, emotion and dedication. We love the result!