On November 11th 1918 the First World War ended. The war lasted four years, three months and 14 days during which time almost one million British serving personnel had been killed.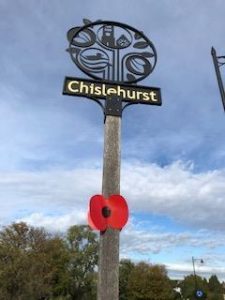 This year is even more significant in that we continue to remember, even though 100 years have passed, that the armed forces suffered horrifically during the First World War, those who died, or those who were injured physically or mentally and bore the scars of war throughout the rest of their lives. We give thanks to them, and remember them each year on Armistice Day.
How often in our daily lives do we really pause for thought for those who put their lives on the line to secure our nation and to keep us safe? Nevertheless, once a year we stop to think of those service personnel, past and present that have laid down their lives for us and have, with the grace of God, come home.
After the First World War, the poppy was adopted as a symbol of Remembrance and is a lasting memorial symbol to the fallen. This was inspired by a Canadian doctor, Lieutenant Colonel John McCrae who was inspired by the site of poppies growing in battle-scarred fields, he then wrote a now famous poem called 'In Flanders Fields".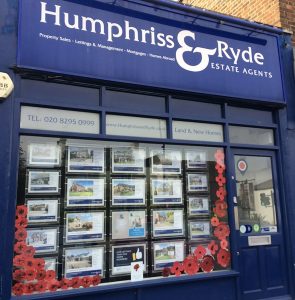 This year the children of Chislehurst have come together to create their own poppies, which will be exhibited in some of the shop windows in Chislehurst. A majority of these children will never have experienced a parent who is in the armed forces, who is absent from home for long periods of time in foreign lands, nor can they understand the magnitude of war, for today life is extremely different and 100 years ago is too hard to imagine. However, they have taken great care to commemorate this occasion through art and we hope that the residents of Chislehurst will take a moment to remember the fallen and to think of those who have made the ultimate sacrifice for others.
We would like to thank the following schools for taking part in this art project for Chislehurst:
Babington House
Margorie McClure
Mead Road School
Red Hill Primary
Montebelle
Farringtons
We would also like to thank the local businesses for participating in this commemorative art project.
Volunteers and families throughout Chislehurst have also given their time to create poppies from recycled plastic bottles. These are on display in Chislehurst Recreation Ground.