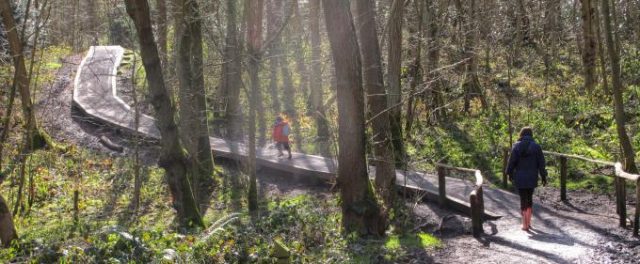 Nearby, visitors to Scadbury Park Nature Reserve can enjoy 300 acres of stunning countryside. The public footpath leads through ancient woodland and past the site of Scadbury Manor, surrounded by a moat. Scadbury Park map.
Scadbury Park lies on the eastern edge of Chislehurst, overlooking the valley of the River Cray. Its name is Anglo Saxon and could mean a shady hill, which is how it would have been seen from the Cray valley.
It was the estate and home of the Walsingham family, and Lords of the Manor of Chislehurst, and is now a nature reserve, owned by the London Borough of Bromley, and open to residents and visitors alike
Scadbury Park can be reached easily using public transport and there is a car park at the Old Perry Street entrance.
For more information, please visit the Scadbury Park Website