It's the summer holidays!  We are beyond excited as the sun is shining and we are lucky enough to be able to go out and about with our children, grandchildren, nieces and nephews.  There are so many things to do in and around Chislehurst and if you'd like a few pointers, Visit Chislehurst is here to help.
Here we go……
Classes:
Our local Musical Theatre schools are offering a variety of classes and workshops throughout the summer to include dance, drama and so much more.  All mixed ability and mixed ages –
In The Wings Performing Arts: Join them for the week or individual days from the 16th to the 20th August. The courses start at 10am and finishes at 3pm.  Sign up www.itwpa.co.uk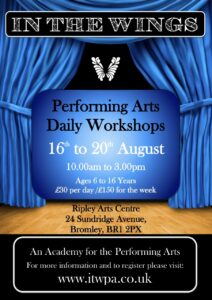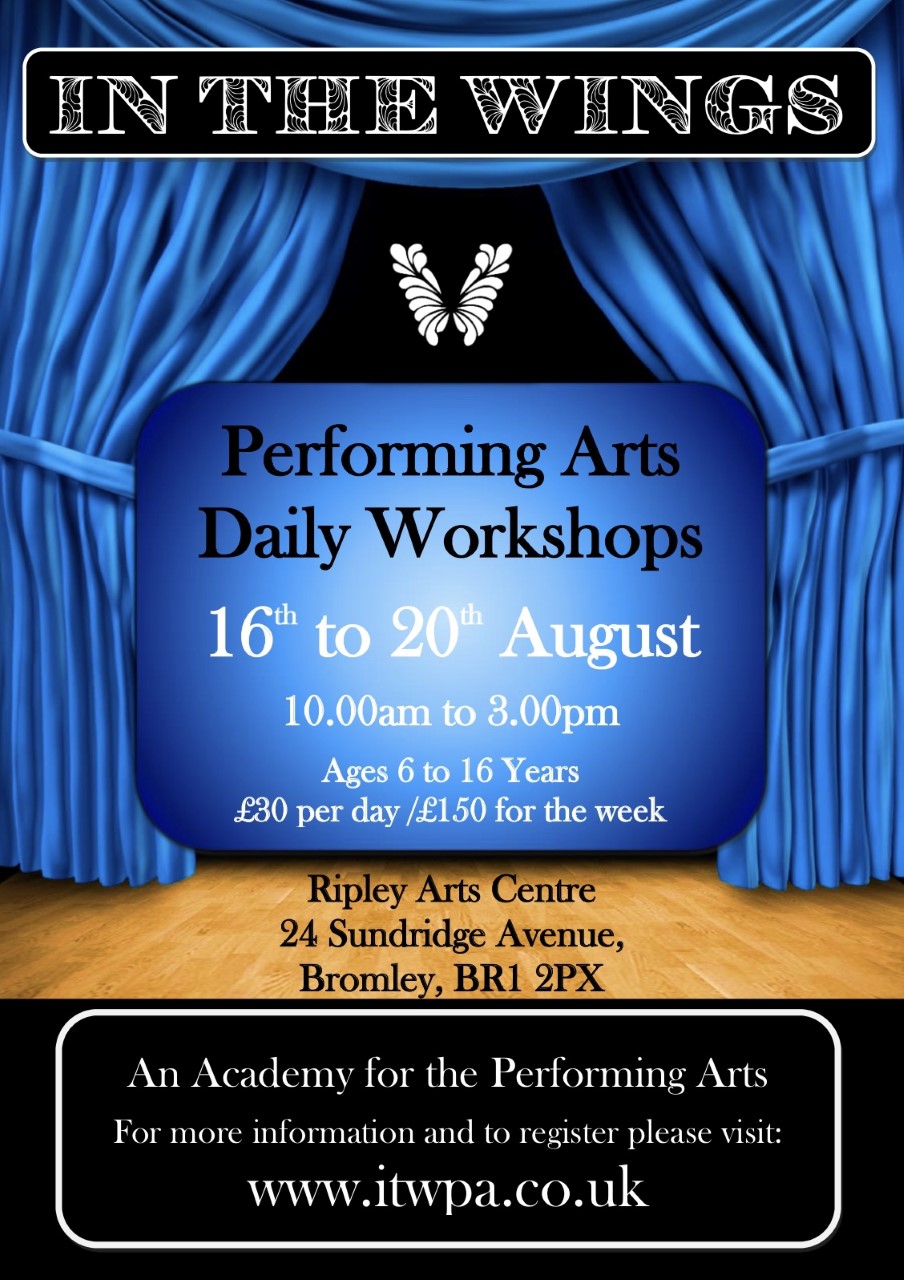 The Studio Chislehurst: keep an eye on their Facebook page for details.
Art Classes: Art on Parade – for those of you who are artistic, these fantastic classes are for children of all ages and abilities: Summer Art Days please contact Nicky – 07736400763 or info@artonparade.co.uk
Outdoor activities:
FOCRG – we just love the Rec! The playground is just fabulous, with a mix of activities for most ages.  The Roost is open for coffees, ice creams and nibbles.  Just relax on the grass or take shelter from the sun in the woods.  There is table tennis (with bats and balls available in The Roost).  Please remember to take litter home as the bins do get over full.
Bear Spotting! You may have seen a few around Chislehurst already, but go for a walk and see how many more you can find! Don't just look on the ground though, these bears can climb trees too!  Take your picture with them or join them for a teddy bears picnic.
A Big Picnic! Free family fun for all on Sunday 15th August.  Live music, Victorian games, food and drink – bring a rug and chill out for the day from 11am onwards in The Cockpit.  Summer is all about picnicking – so this is the ideal day to chill out.
A Walk in the Woods – Did you know that in the red phone box on Royal Parade there are local maps giving routes throughout BR7 – pick one up and go and find something new to look at – extend your walk from Chislehurst and carry on through to Petts Wood!
Scadbury Park – a local walking gem. Walk in the shade and enjoy the woodland.  Remember all dogs on lead and please don't feed the horses!
Wildlife Spotting – have you spotted the wildlife wooden plates throughout the Commons? Local artist Helen Baylis has painted pictures of some of the wildlife of our commons, and you can now see them displayed on trees along the main paths. This is a fabulous trail and keeps everyone entertained on a walk. The Chislehurst Society also supported Helen's, and kindly provided funds for materials. There are 16 pictures for you to find. A few clues to start you off – there is a Stag Beetle near the Cockpit, a Wood Mouse in the Overflow Glade and 4, including an Owl, on St. Paul's Cray Common near Holbrook House.
Litter Pickers – one of the reasons Chislehurst looks so amazing is that we often have children volunteering to litter pick! Pick up sticks are available to borrow from The Chislehurst Society.
Photography Diary – how about make a photo or video diary of your summer holidays? Capture your trips out and about, look for scenery, buildings, historical items, pets or go totally random and capture shots of your feet stomping through Chislehurst!
Chislehurst Caves – these have reopened and are ready to welcome you. Just check on line to book prior to visiting – https://chislehurst-caves.co.uk/
Games – Remember Swing Ball? Cook and Matthews Sports in the High Street has a selection of outdoor games and paddling pools too!
Summer Fair! – all the fun of the Fair with the Chislehurst Rotary Club – Saturday 4th September, Village Common – stalls, entertainment, food and drink for all the family – bring the kids, bring the dog, come along and enjoy on the last weekend of the holidays.
Indoor activities:
Chislehurst Library – there is always something going on here and its well worth popping in. Alternatively borrow some books, DVD's or CD's – try a new baking, art or travel book – its well worth a visit.
Jjgsaw puzzles – now you may have visions of your grandparents doing these or even toddlers piecing together small pictures, but we've recently discovered they are seriously addictive and the whole family can't quite resist once the jigsaw has started!
Paper Dolls – resurrecting this childhood arts and crafts following the reading of Julia Donaldson's wonderful book 'The Paper Dolls' – Make Them, Name them and then play.
Cardboard Villages – well we hope you haven't being purchasing too much online and not shopping local, but if you have some delivery boxes spare or old shoe boxes you can great some fantastic models to play with. Anything from garages, stables, houses, farms etc.
Rock Painting – this is super easy and also there are endless design ideas on Pinterest. Chislehurst is very stony so you'll have not trouble collecting some nice smooth stones on a daily walk.  Clean them up and then decorate – a family of lady birds? A snail? A flower or a Minion?!  If you have any varnish put this on afterwards to make it look super professional.
Make a Time Capsule – create a time capsule of 2021 – find a tin, collect things that you remember for today i.e. newspaper cutting, a drawing you've made, a painted rock – and then bury in your garden (make sure you dig up your parents flower beds!).
Baking – quite frankly you can never have enough cake in the house! This is a great activity for all and even if you don't like to cook, you can always lick the spoon at the end.  If you don't have any decent cook books then pop to the library and borrow one!
Make a movie! Using the camera on a mobile phone you can create your own movie. Write a short script, work out your characters and just go for it.  Use Lego, Playmobile, Barbie or siblings and pets – it doesn't matter, just let your imagination go wild!
 Summer treats!
There is always somewhere to get a treat in Chislehurst:
Ice Cream – Italian Gelato from Joelles of Chislehurst
Milk Shakes – Mirage and The Chestnut Café
Smoothies – Marlborough Bakery at Burlington BR7
Afternoon tea – Annabels Emporium and Wrattens Cafe'
Whatever you do this summer, have fun and keep safe in BR7.