Always there to stick our beaks into something, we thought we'd go and have a sneaky beak at In the Wings Performing Arts. We weren't too sure what to expect, could it be like Fame where everyone just breaks into song and dance every 5 minutes or would it be structured with strict routines? Well, it was all completely unexpected and within 2 minutes of watching we just wanted to fling ourselves into it! Firstly, there was the dance routine. With the music pumping and the simple dance steps being broken down into sections the group launched themselves into it, with beaming smiles. There are lots of laughs and giggles along the way, but with our feet tapping away we were extremely jealous of the fun they were having. Next came a bit of drama, not from the VC team, but from the group – they all had to create imaginary characters as they moved around the room, with a mixture of age groups, the difference in characters created was immense – got to love a child's imagination being let loose! Lots of games to keep everyone on their toes followed then by singing.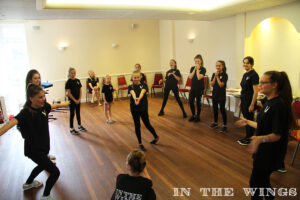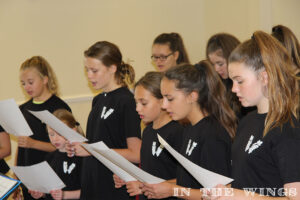 The singing isn't taught by your average music teacher, but by the fabulous Victoria who is professionally trained herself and is full of enthusiasm and positivity and this just radiates through the children. Even the quiet and reserved were joining in. Never before have we wanted to launch into song and dance in public, but having a sneaky beak at In the Wings Performing Arts the team are feeling the need! Watch out BR7!
Give them a go yourselves – weekly classes.