For many the world of semi permanent beauty treatments can be a little daunting. What does it entail and who really needs it? Visit Chislehurst popped along for a chat with the lovely Simone from Sublime Beauty to find out more and to see what it involves.
Semi permanent makeup (or SPMU for short) is a very popular makeup technique that improves your eyebrows, eyeliner or lips but with the added benefit of being long lasting. It provides natural looking eyebrows in the shape you want, or the effect of having applied eyeliner, or even the effect of having applied lip stick. As well as the freshly applied makeup effect, it also lasts, therefore saving you time and money in the long run. It is no wonder that SPMU is one of the most popular beauty topics around today, with techniques such as microblading and powder brow seen on numerous female celebrities.
Simone specializes in the following semi permanent treatments that can last from 1-2 years: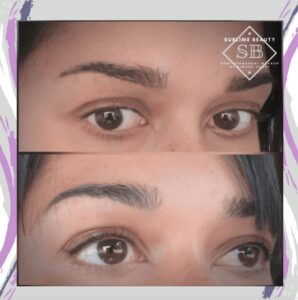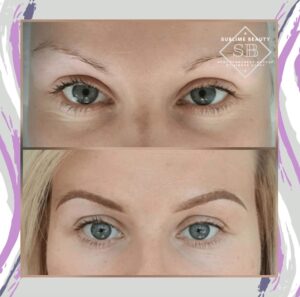 Microblading – with the use of a hand tool, Simone creates individual hair strokes that mimic real hair follicles giving this treatment the most natural look.
Powder Brow – Organic pigment is gently deposited with a machine into the upper layers of the skin creating a soft, fuller looking brow.
Eyelash Enhancement – The lashline is filled with organic pigment making the lashes look fuller and eyecolour enhanced.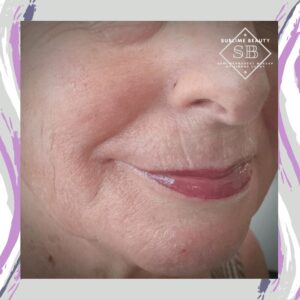 Lip Blush – Bespoke colour mixed to create smudge proof/weather proof fuller, more defined, more symmetrical and more youthful lips.
Owner Simone trained at the Harley Street Academy and Eclipse School of Beauty, thus giving her a wealth of training and experience. She continues to study further in order to offer her clients the very best in the latest treatments. Originally specialising in microblading and eyebrow techniques, Simone now offers lip blush, eyeliner and collagen induction therapy on a mobile basis. This means she can come to you and perform the treatment there – all within the borough of Bromley.
Simone says ' women are investing now to make their day to day lives easier with the whole 'get up and go' mentality first thing in the morning. Women don't want to spend, and don't have time to spend, 10 minutes in the morning pencilling on their eyebrows, applying their eyeliner or lipstick to perfection, especially when there is a school run to do or a train to catch, and that's where Sublime Beauty can help'.
Semi-Permanent Makeup itself is a two stage process:
Stage 1 – this involves a consultation, which takes two hours. During this time Simone will do a skin test, mapping and measurement (to ensure that the brows or lip shape you are looking for are the right for your face) and that you are happy before proceeding. Finally, numbing and colour fill. Simone numbs the treated area before and during the procedure to ensure your comfort.
Stage 2 – this is 8 weeks later to ensure full healing and to perfect the brows and ensure that the client is completely content with the outcome.
Like anything semi permanent, this is an investment and one that will hopefully make your day to day life easier in terms of your make up regime.
Simone is aware that her clients have many backgrounds and lifestyles, and also has clients who have undergone chemotherapy. She has long been a supporter of Macmillan and understands the importance of how cancer patient's lives are impacted due to their health and change in appearance. With this in mind she offers 1 free treatment a month to a client who has undergone chemotherapy.
Take a look at Sublime Beauty to find out about the treatments on offer and give Simone a call for any questions you may have.