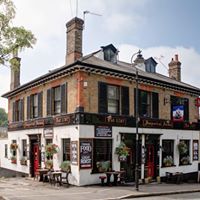 Tucked away in the sleepy part of Chislehurst is a great little gem of a traditional country pub. These are few and far between these days, but if you are looking for great food, fine ale and a varied wine selection, look no further!
The Imperial Arms Pub and Bistro dates back to est 1787 and although it has undoubtedly be refurbished numerous times, it still holds that lovely old feeling of history. This pub is suitable for everyone. Its the sort of place you can feel comfortable to just wander into either on your own for a spot of lunch, with a book, or with a group of friends, business colleagues, or just whilst you're out on a dog walk. It has a feeling of warmth and homeliness. There is a fantastic menu choice of fresh food to suit all and the pub has the lovely option of either indoor or outdoor seating.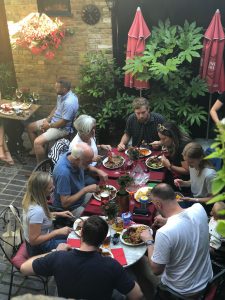 One of the highlights of the Imperial Arms is The Coach House Bistro and Courtyard – absolutely perfect for peaceful alfresco dining. The courtyard is secluded and full of flowers, and you could be fooled into thinking you were in the mediterranean dining, instead of in Chislehurst.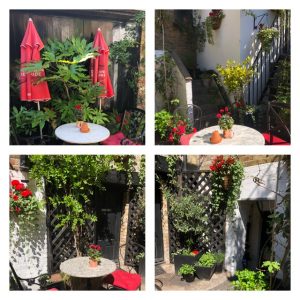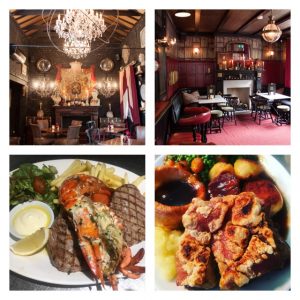 The Coach House Bistro is an unusual, quirky and elegant venue for dining. It sets itself aside from other Chislehurst venues, and is totally unique in style and menu. It is a perfect location for a romantic dinner or it can be hired as an entire venue for birthdays, weddings, wakes, meetings etc. The beauty also with using the Imperial Arms is that you can wine and dine to your hearts delight and then not worry about transport home as Cannon Cars will give you 10% if they collect you from this venue!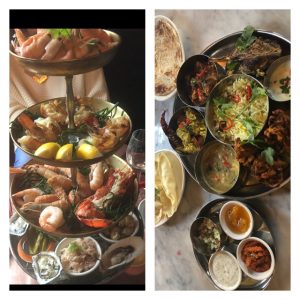 For those more lively soles that are looking for a little more noise, the Imperial Arms holds weekly pub quizzes on a Wednesday from 8.30. Live singer every thursday in the Bistro from 8 till 11 and third Thursday of every month Open Mic night in the pub. On alternative Fridays there is a fabulous Fruit de Mer night and also an Indian Thali night. Come along and enjoy!
Full details of all of the above can be found on the Imperial Arms website. Evening booking is advisable. Venture outside the High Street and take a friend, this is truly one of Chislehurst's finest locations.