What a summer so far in BR7!  In one month our local volunteering organisations have managed to pack in lots of amazing events to kick off the summer months, we've even managed to bring out the sunshine too!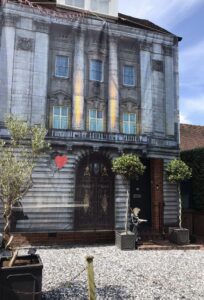 The icing on the cake for all events has been the wonderful celebrations for the Platinum Jubilee. It's been truly wonderful seeing the flags in the High Street, Belmont & Royal Parade.  Local businesses have decorated their windows and it's been fabulous to see houses and streets decorated.  One of our favourites was definitely Buckingham Palace, with butler!  The street parties were a huge success and gave us all a chance to blow off the cobwebs and socialise as we used to in the olden days (pre-Covid!).  It was lovely to see the exhibition in the Old Chapel, by the Chislehurst Society, of the royal connections with Chislehurst.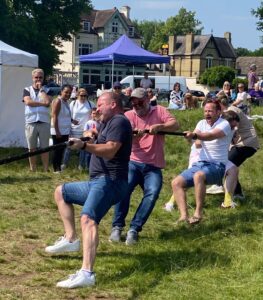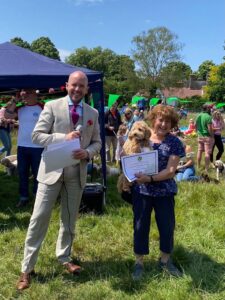 Local residents once again enjoyed the fantastic Visit Chislehurst Big Picnic, at the Cockpit on the Common.  A family day of sunshine, fun and relaxing.  From tug of war, live music, a dog show, games & sunshine, it really couldn't have been any better. A huge thank you to Tom Allen for judging the dog show, we were inundated with truly talented dogs!
The Friends of Chislehurst Recreation Ground hosted the Chislehurst Beacon Lighting event – an evening of light refreshments, entertainment by The London Concert Chorus and games by the Chislehurst Explorers and Cubs – truly lovely.
Riding high on the Big Picnic, the community was then treated to the Chislehurst Rotary Summer Fair on the common.  A fantastic annual event that brings together the whole community, through dance performances from local dance groups, the Chislehurst May Queen, stalls, rides, food and drink and more sunshine! This event is always a great success and one that is always a BR7 favourite.
And, to top it all, Chislehurst Rocks returned!   A full afternoon and evening of live music, picnicking on the rec, food and drink stalls, rides for the children and music for all.  The sun was a little exhausted at this stage so although a cooler day, fun was definitely had by all.
A massive shout out to all the volunteers who plan and run these events, the businesses who support them and the community for attending.  Also it goes without staying, thank you to all who clear up afterwards – it is noticed and we are all exceptionally grateful.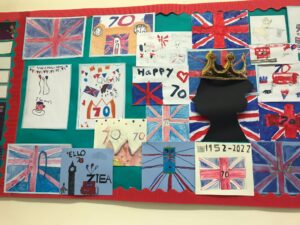 Well done to all the schools that took part in the Royal Art Exhibition competition – we loved all of your artwork, the time and effort put in by the children was just wonderful.  Well done to the children at Mead Road for their winning entries.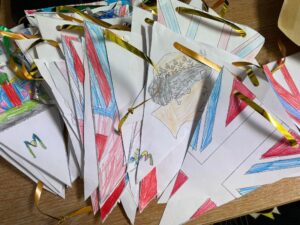 Thank you to the children at Montbelle for their stunning jubilee bunting, that was used to decorate local businesses – great effort!
If you have feedback on any of the events, do let us know as it helps with planning for the future.
Enjoy your summer!