Autumnal garden tips by Victoria Legge Garden Design
Autumn is a really key time in the garden. It's the time when you lay the groundwork for a fantastic garden next year so its time to do a bit of planning:
1. Plant Spring Flowering Bulbs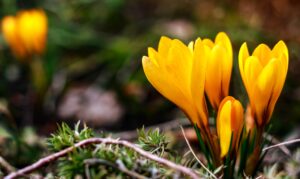 Now is the time to plant those bulbs for you to enjoy next spring. They are one of the easiest and most rewarding garden plants to grow. All you need to do is dig a hole deep enough for the variety you have, pop the bulb in pointy end up and firmly replace the soil. At this time of year, we typically get enough rain that you don't even have to water in. Some good reliable options to consider:
– Crocus – Very beneficial to wildlife in February and March
– Daffodils – A real burst of colour in March and April
– Alliums – Flower in May and June
2. Lift, Divide and Move Plants
Now is a good time to move plants around in the garden. You can lift and divide many plants if they have got too big for the space giving you more plants for free!
3. Planting New Plants
This is also a good time to plant new plants. The ground is still warm so they will establish quickly and mother nature mostly takes care of the watering. Next spring the new plants with then establish really quickly.
4. …….. but don't be too tidy in the garden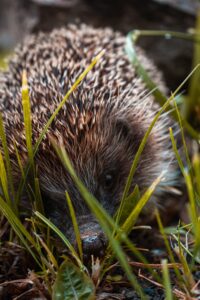 This time of year many animals such as Hedgehogs are looking for somewhere to hibernate and we can help by keeping some areas of our garden a little messy until spring and provide them a home.
For further help or advice on your garden, contact Victoria.