We are delighted to announce a host of events to celebrate the Queen's Platinum Jubilee.  Mark your calendars and bring out the bunting, decorate and celebrate this momentous occasion.
Plans are currently underway, by the wonderful volunteer groups in Chislehurst, to celebrate this huge national and international milestone.  We hope to paint the town red, white and blue and bring the community together to enjoy a summer of celebration.
We will continue to update this page as each event is finalised, but for now, mark your diary and get ready to have some BR7 fun!
If you would like to get involved volunteering at any of these events, please contact us at Visit Chislehurst via our Facebook page.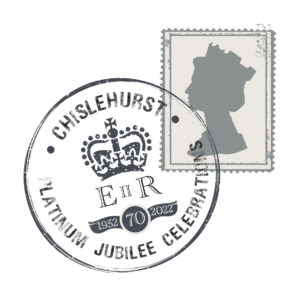 These events are brought to you by the wonderful volunteers of Chislehurst through Visit Chislehurst, The Chislehurst Society, Chislehurst Rotary, Chislehurst Rocks and Friends of Chislehurst Recreation Ground, The Beaverwood and Chislehurst Golf Club.
God Save the Queen!
Image Credit Mary & Mick Design