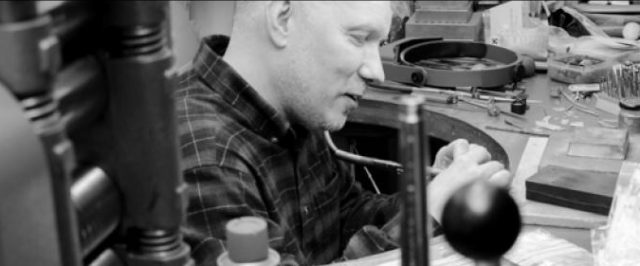 Q: Tell us a bit about Flawless Jewellery
Flawless Jewellery is an independent, boutique style jewellers. We specialise in handmade designs – everything we do is designed and handmade in-house – as well as jewellery remodelling – taking older or unwanted pieces of jewellery and transforming them for our clients.
Our ethos is for every piece of jewellery we make to be beautiful and luxurious whilst maintaining the highest quality.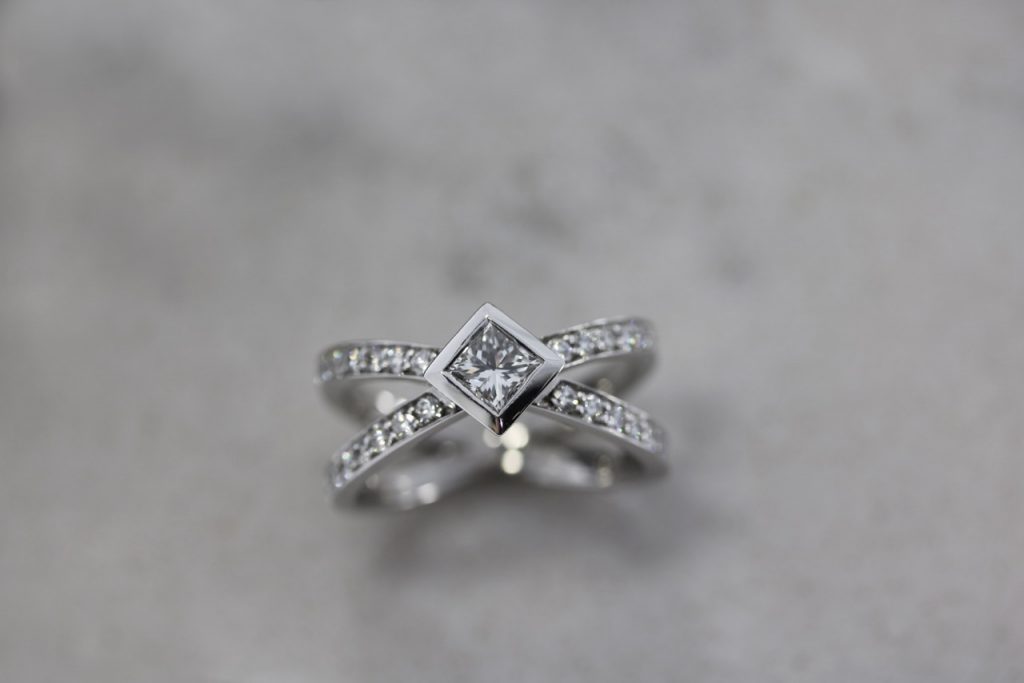 Q: How long have you been based in Chislehurst?
We opened our Chislehurst branch 11 years ago, I live locally and love the town so it was always the perfect location for us. We opened our second branch, in Westerham, 6 years ago.
Q: Can you tell us about setting up Flawless as a business? Did you (Rob) always want to work with jewellery?
This year is my 30th year in the jewellery trade, I don't feel that old! I started my career at age 15, straight from school, with a traditional 5-year Diamond Mounting apprenticeship in a Hatton Garden workshop. Here I learned the centuries old techniques and skills to make jewellery by hand. I've always loved working with my hands, and being creative, so jewellery has been the perfect career for me.
After working for trade clients for years, including spells doing antique restoration on Bond Street, and working in Australia for their largest jeweller, I felt the time was right to set up my own business, so I set up my own workshop in Hatton Garden working with trade clients as well as some private clients. After a couple of years in the workshop, I decided that I wanted a retail premises so that I could create my own designs and work more directly with clients. Being local to Chislehurst, I soon found the ideal premises which we completely renovated to include our in-house workshop.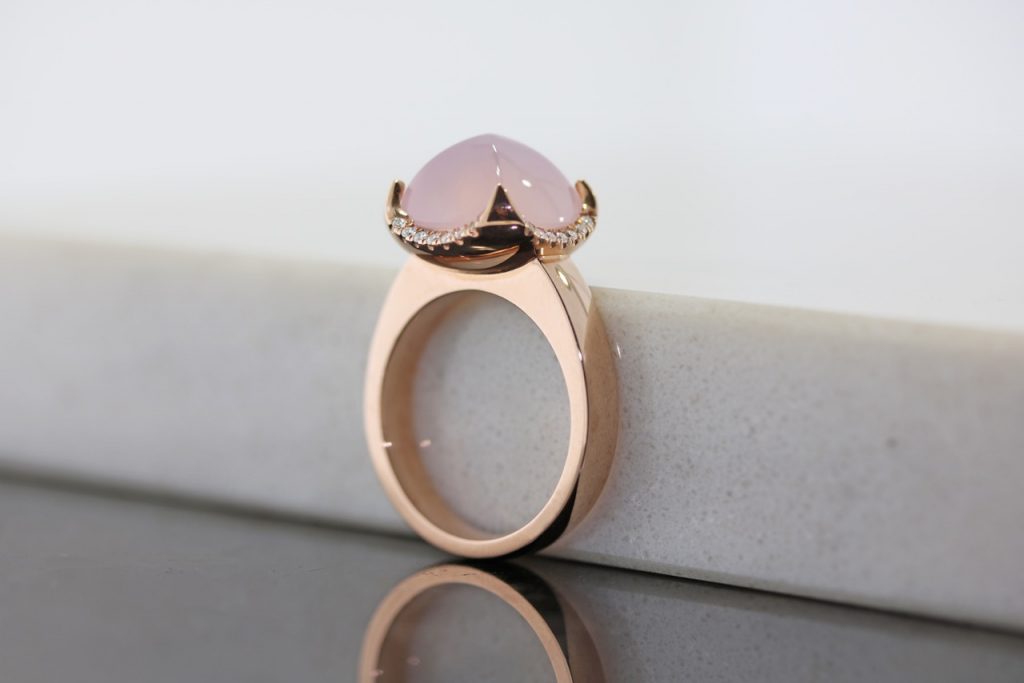 Q: You produce some absolutely stunning jewellery! Can you describe the design process and how you get your inspiration to keep producing such wonderful designs?
Thank you! Every piece is designed and handmade in-house, so every piece is special and has its own story. The design process is quite organic – we usually start with the gemstone. We love gorgeous, natural diamonds and gemstones and work with dealers all over the world to source the highest quality loose stones.
When we discover a special stone, we start to think about the best way to emphasise its natural beauty – we don't want the mounts we make to detract from the stone in any way.
The inspiration can come from anywhere, we have pieces that are inspired by antique designs, some that are inspired by the night sky, Art-Deco inspired pieces and some are even inspired by flowers and nature.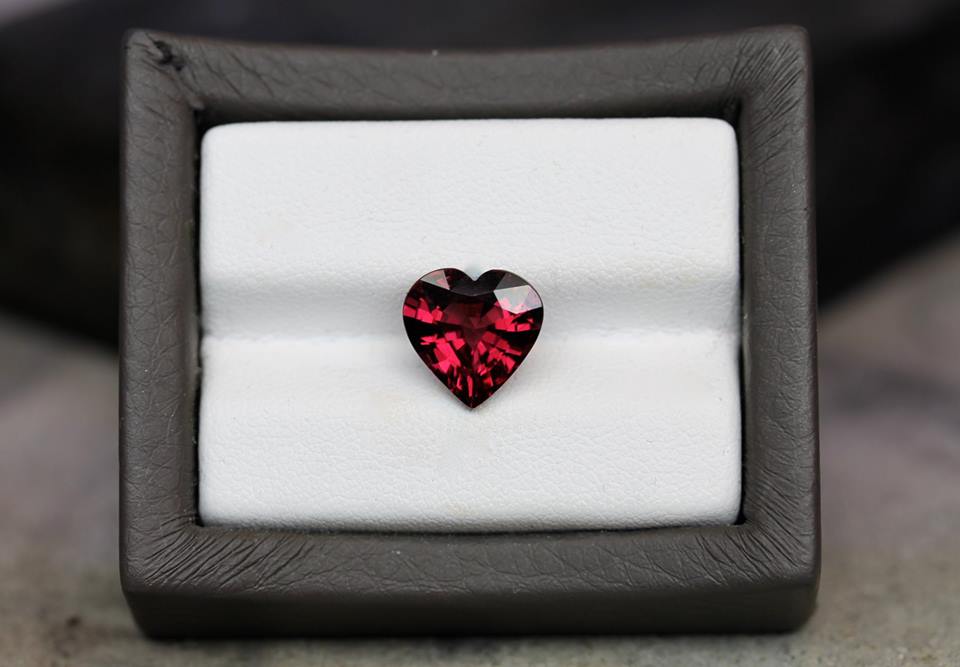 Q: What are your most popular pieces?
Each piece that we make is unique – once we've sold a piece we don't replicate it, being unique is part of the Flawless ethos. But we do have many of our own designs that customers love and ask us to replicate, so we'll tweak the design slightly to be unique to that customer.
Some of our best loved pieces are the Saint Rings, our new Crown and Tiara ring ranges and our Mademoiselle rings are proving to be a very popular engagement ring design. We have a selection of these both at our Chislehurst and Westerham stores, they really should be seen and tried on to appreciate their beauty!
Q: Flawless is online too, how do you find having an online presence versus having a shop presence?
We've recently launched our brand new online website with online Shop, and are receiving a great response to that. Our website is especially good for customers to find out about our Remodelling service – we have a Before/After gallery which people find really useful.
With the type of jewellery we make, customers still like to come in and meet us first – you can't really beat that personal customer service experience, and when it's something as sentimental as jewellery, meeting us first really helps.
I think that the two really go hand-in-hand – our online customers feel reassured that we have two shops and aren't just a faceless website. But our in-store customers have often found us online, and have found it useful to see the of jewellery and the services we provide before coming in to see us.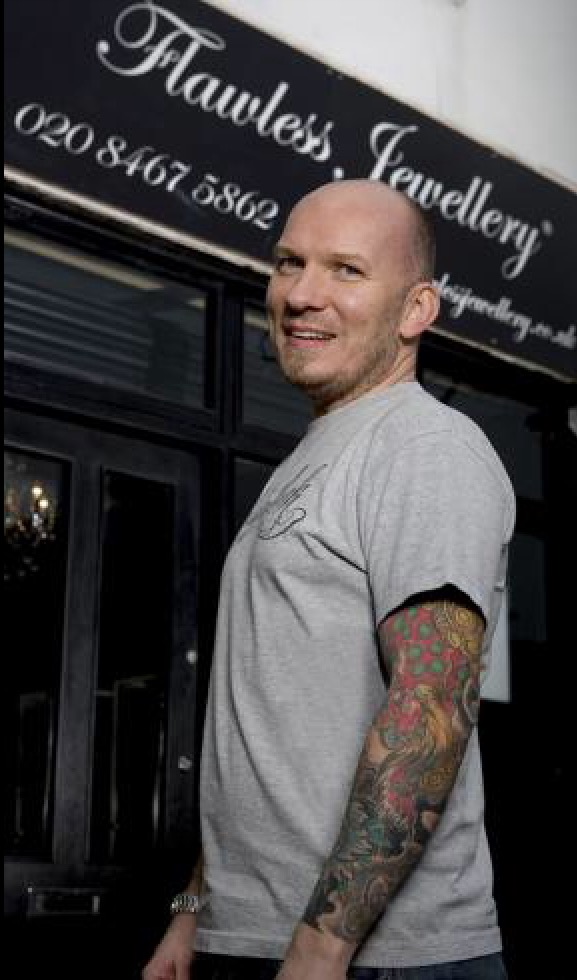 Q: Rob, you have a rather special link to royalty! Can you tell us how this came about?
I've been really lucky throughout my career to work on a lot of special pieces of jewellery, including some for the Royal Family. My first connection came when I was specialising in Antique Restoration on Bond Street. I had a lot of experience in working on really intricate pieces – think Tiara's that could be detached to form a necklace, earrings and brooch, all in one! During this time I worked on jewellery belonging to the late Queen Mother, restoring and repairing priceless Royal heirlooms.
More recently, Flawless was chosen to represent the jewellery trade at an event in Bromley to celebrate The Queen's Diamond Jubilee. We presented a selection of handmade pieces to Her Majesty, all of which were inspired by different countries she had visited during each decade of her reign. Meeting her was a true honour, and it was a day that I'll never forget.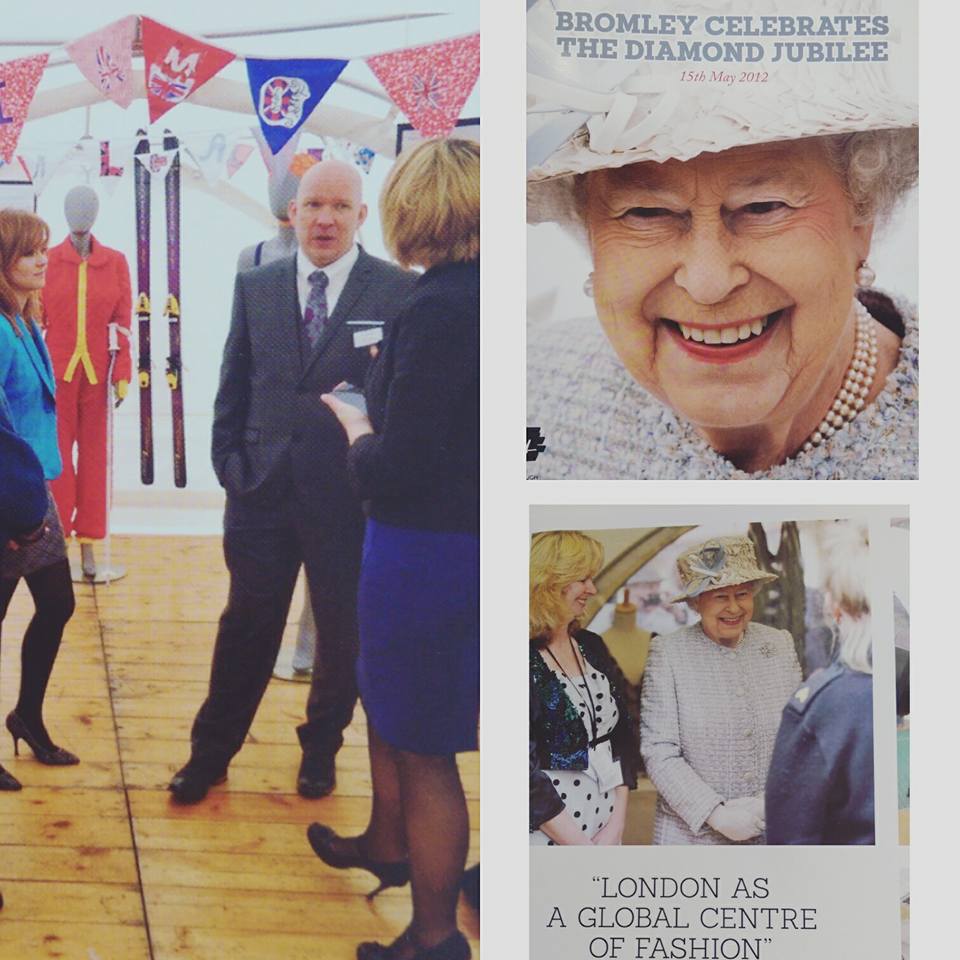 Q: You're proud to be a local business ? can you tell about the other team members at Flawless?
We have an amazing core team here who each specialise in their own areas. Kaylie has been working here for 10 years now, and manages our Westerham branch. She handpicks all of our diamonds and gemstones (and occasionally gets distracted by picking some for herself too!). She does a lot of the design work, and is great at creating lifelike images for clients having bespoke pieces made. She loves jewellery and loves working on new designs.
Summer looks after the Chislehurst side of things – making sure that all customers there get the Flawless customer experience. She has a degree in Fine Art, so is great when it comes to displays and creative ideas. She also looks after all of our Social Media, creating new and interesting things for our followers to see.
Tracy is our newest team member, and is settling in to overseeing the day-to-day running, implementing new systems and making sure us creative types don't get too carried away!
Q: With it being Valentine's Day today can you tell us about your proposal ring service?
Our Proposal Ring service is really unique – I don't know of any other company that offers anything similar.
It began because we had a lot of gents who were unsure or worried about choosing the perfect engagement ring for their partner – it can be a big decision as it's worn every day!
So, we came up with the Proposal Ring as a solution. We have a range of ready-made Proposal Rings – all handmade to look exactly like a true engagement ring, but they're actually made in Sterling Silver with Swarovski Crystals.
The gent chooses his preferred Proposal Ring and proposes to his partner. They then come in after their engagement for an appointment with a designer. Here they get to design their perfect 'forever' engagement ring together – the budget is set by the gent before, so there are no surprises at the end and the lady ends up with a ring she will always love.
Once we've handmade their dream 'forever' ring, we simply swap the two rings over and they live happily ever after! We even take the cost of the Proposal Ring off the final balance.
Q: Can you share any particularly memorable stories about Valentine's Day or proposals?
We hear so many lovely stories from our customers – when we're creating a bespoke engagement ring for them, we get to know them quite well, so it's always lovely when they let us know how the proposal went.
Our favourite recent one is the gent who asked us to handmake a gorgeous engagement ring for his partner.
He asked us to create a bespoke design which was actually inspired by his partner's grandmother's engagement ring – a design that was really sentimental to her. We added in some Flawless modern touches to bring the ring up to date, but the essence of her grandma's ring was still there.
They got engaged on holiday, and she was so amazed by the design and the amount of thought her fiancée had put in, they phoned us from the beach where they got engaged to thank us!
They've been back in to have their wedding rings designed, and she's so happy that she has her very own version of a family treasure.
Q: Chislehurst loves dogs-tell us about your security team, Candy and Ron!
We have two dogs who do part time security work for us at Chislehurst – Candy the loveable Staffordshire Terrier and Ronnie the French Bulldog puppy!
Candy wants to tell everyone who comes in that she has lots of lovely toys and bones to play with, and shows them off as soon as anyone walks through the door! She was a rescue dog, and just loves playing and cuddles.
Ronnie is her little playmate, and follows Candy's lead. He's a bundle of energy and is still trying to eat and chew anything he can find!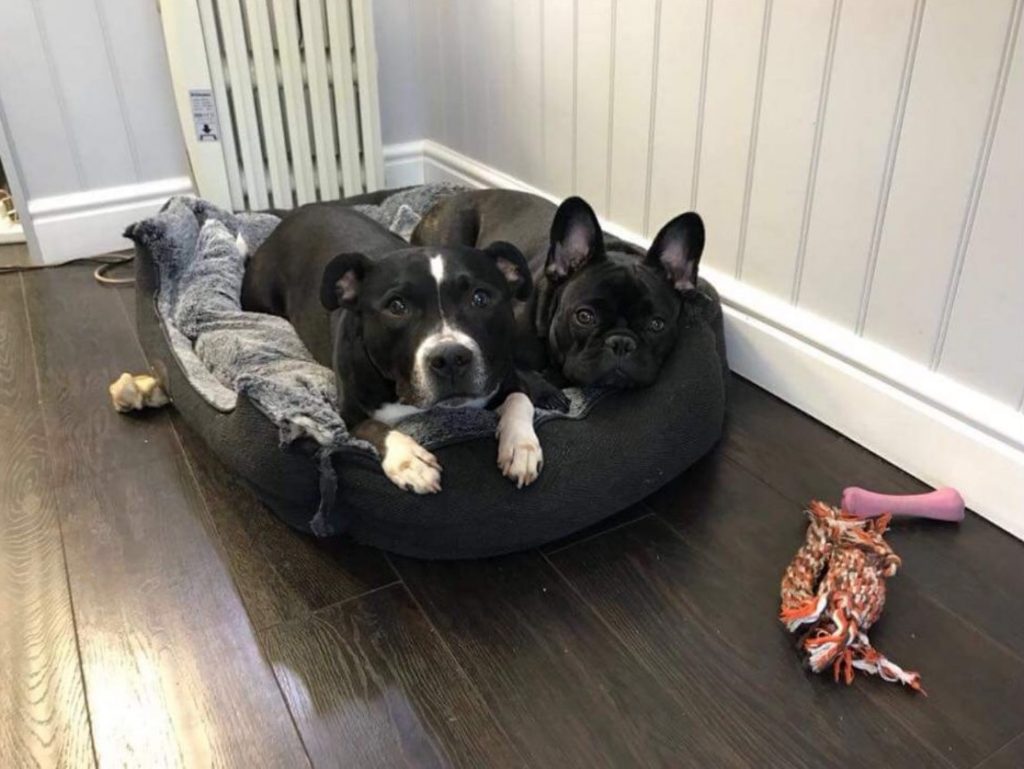 You can view Flawless Jewellery's stunning designs online here: flawless-jewellery
And check out their Facebook page here: flawlessjewelleryuk