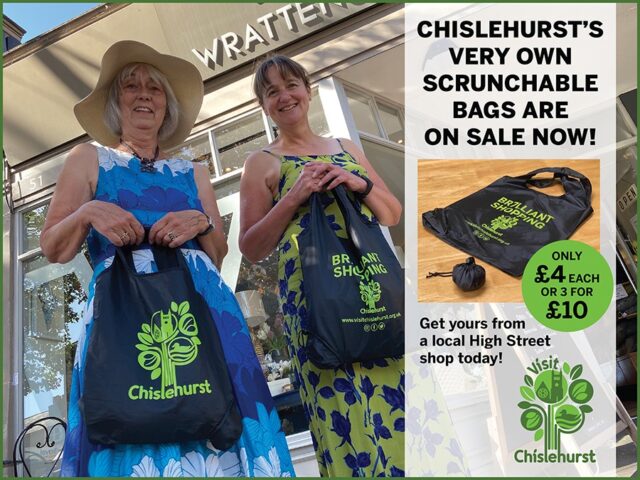 Scrunch them, pack them, reuse them, stuff them, fill them, gift them – we love them! Our very own Visit Chislehurst reusable bags are now on sale in outlets in BR7! Don't buy single use bags, buy multiple use ones!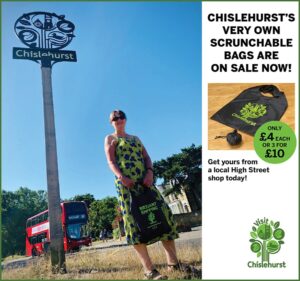 They pack away into a tiny bag that you can keep in your pocket, handbag, car or buggy – and then whilst out and about can fill as you go. They are water proof, sturdy and truly fantastic!
The Visit Chislehurst bags are currently on sale at:
Hunters
Paper Lane
Wrattens
Deva yoga
Jspa
Robert Bicknell fine jewellery
Buy them for yourself, as stocking fillers (yes, Christmas is only 4 months away), kids welly boot bags, shopping bags, storage bags – oh so many uses!