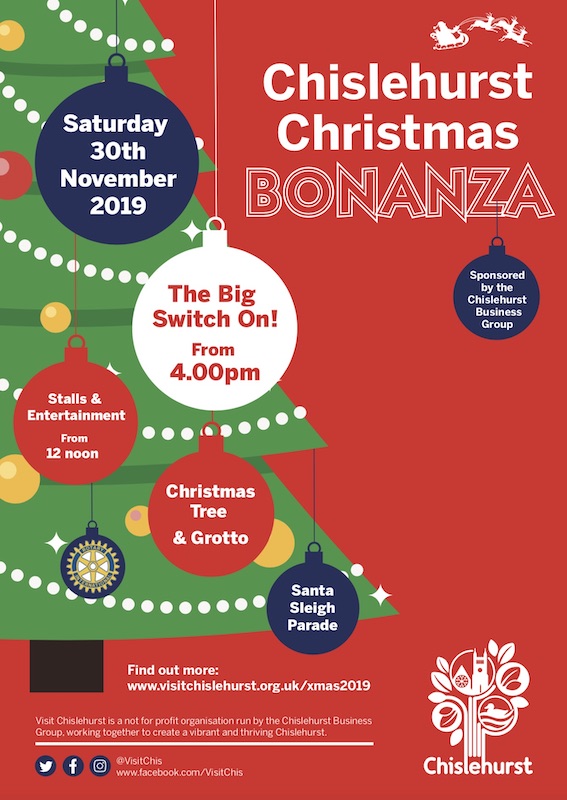 The Visit Chislehurst team is proud to present the Chislehurst Christmas Bonanza on Saturday 30th November.
The Chislehurst Business Group, who fund the Christmas lights each year, have put together a range of pop up events throughout the day, to get you into the festive spirit.
On Saturday 30th November Chislehurst will be packed full of Christmas Fun.
Outside Age Uk (85 High Street) – 12noon – 4.00pm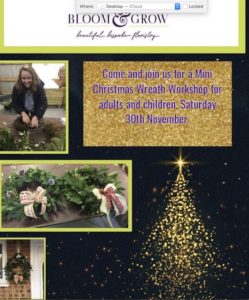 Bloom and Grow – Wreath Making
Quick Fhitt – Fun Fitness for All
Mummas and Beans – Baby freebies and Raffle
The Big Switch On
Starting from 4.00pm
Santa and his sleigh will parade around Chislehurst whilst the lights turn on.
Leaving from the Red Cross Car Park, down the high street.
Continuing onto Albany Road, past Belmont Parade, onto Heathfield Lane, finishing on the commons
On Chislehurst Commons (near prickend pond) – 5.00pm – 7.00pm
Visit Chislehurst Stage
5.00pm – Quick Steps
5.10pm – In The Wings
5.40pm – Mead Road Infant School
6.10pm – Farringtons
Christmas Tree, Grotto, Mulled Wine and Mince Pies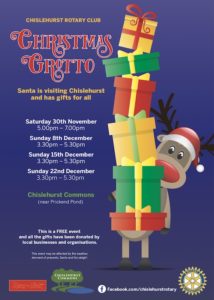 Chislehurst Commons
Holly, Festive Greenery, Christmas Cards and Drinks
Calendars and Books
Other special, festive, treats:
Chislehurst Methodist Church – Prince Imperial Road
Christmas Tree Festival Opening 12.00pm – 4.00pm
2gether Shop – 103 High Street
Shop for your Christmas goodies, jumpers and decorations – 9.00am – 5.30pm
The Thyme Restaurant – Christmas Songs from In The Wings – 3.00pm
Red Hill School – Christmas Fair
This event would simply not be possible without the help of:
All of the members of the Chislehurst Business Group, who fund the Christmas lights every year
All of the businesses and organisations who have organised events and promotions for you all to enjoy
Sue & Daniela – Visit Chislehurst Marketing & Communications
April from Aprils Kitchen– Visit Chislehurst Events Volunteer
Liz – Visit Chislehurst Volunteer
Chislehurst Rotary Club
Chislehurst Commons
Rachelle From Lollipop events – for organising the installation & maintenance of the lights
Thank you to all who have helped to bring this event together….we hope you enjoy the fun!
Happy Christmas!