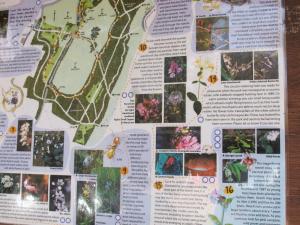 Just 30 minutes from Chislehurst is….High Elms Country Park
It is a beautiful day and this is one of those days when you must get the children out in the sunshine and I like to think of them having an Enid Blyton day – rolling down hills and having a mini adventure with lashings of pink lemonade!  All within the confines of Kent of course!
That is exactly what we did and all within 30 minutes from Chislehurst. I was introduced to High Elms a few years back and although I have been many times, it never disappoints.
This is also one of those bonus days out as it is also free of charge – completely free, not even a charge for parking which is always a bonus.
Now, I will attempt to describe the trail we did on our latest visit but it may be slightly difficult as we did get ever so slightly lost. Okay, we knew the general direction we were going in but there was some doubt if we would ever return to the car park!
As it was the Easter Holidays, the park was a little busier than normal and we had to head to the Cuckoo Wood car park. I was less familiar with this end of the park but this of course added to the sense of adventure for Ted and Henry and their friends who joined us on this trip. We joined what is known as the High Elms Trail at point 13 and progressed to 20 (see the trail leaflet for this to make sense!) and back again. With a few diversions to make the whole thing that little bit more interesting….
So, what is High Elms Country Park? In 1808 a banking family, the Lubbocks bought the High Elms Estate as a country retreat. In 1842 John William Lubbock (3rd baronet) built a new, 60 room mansion house with terraced gardens. The Lubbocks left a real landscape legacy by ensuring High Elms was protected by Green Belt legislation allowing future generations to enjoy it. They remained here until 1938, when they sold the estate. There is also a great Chislehurst link with the Lubbock family. John Lubbock lived in Chislehurst for 4 years which is why there is a local road named after him. Mr Lubbock also paved the way for the Bank Holiday Act, we have him to thank for the extended weekends we have! To find out more about John Lubbock and his links to Chislehurst, take a look at the Chislehurst Society website.
After receiving some advice from a fellow walker in the car park, we decided to take the direction he suggested towards the BEECHE café. He insisted it was no more than 20 minutes??? Hmmm. We beg to differ. It actually took about an hour (or more) especially as we had two x four year olds, one x two year old and a 21 month old in tow. However, they loved every minute. The path was steep to begin with but soon plateaus which was a relief as both my friend and I were pushing pushchairs. Once we had got over the initial hill, the kids were able to use their scooters along this beautiful wooded trail. There was plenty to keep them occupied and every fallen tree, mini mound and piled timbers were their playground. It is always great to see children use their imagination and each time we stopped, they were conjuring dragons, dinosaurs and bears. This place is quite magical and the feeling that you could be anywhere is great. You don't feel that you are within the M25 and only 10 miles from London.
For me, it really is rather lovely when there is great café half way to ease the pressure of the day and give the kids a rest whilst they recharge for the rest of the walk. The BEECHE café at High Elms is simply fab. It is full of outside picnic benches which are well appointed around a small pond, beehives, paths and simply put, nature.  The café serves great food (I can recommend the sausage sandwich) and today we indulge in a chocolate brownie to share and enjoy the glorious sunshine we are experiencing in April. Simply brilliant. After a 30 minute pit stop, we take a quick look around the remains of the old mansion house and gardens (positioned very close to the café) which are exquisite and with glorious views. You can see why if you were a rich banker you would have appointed your great home in this position.
After this, we decide to head back to the car park as dinner time approaches. We suddenly realise we need to step up the pace if we are going to avoid hungry & moany children. It is at this point my friend suggests we cut across the golf course to try and cut down the trail. It was all a bit mad and we were on the watch out for angry golfers shouting "fore". We are able to avoid any disasters and although it took us several attempts to find an access point back to the trail, we finally do. We now don't seem to recognise the trail back and we simply ask every person we pass if we are going the right way. There is no doubt the trail back is slightly different but we know the end is nigh.
We are amazed that none of the children are moaning. I think they can sense that we think we may be slightly lost and they love the fact that they are part of this adventure. The fact that the trail is slightly different seems to excite kids and they are spotting bird boxes and sheep which keeps them entertained.
We finally arrive back at the car park exhausted and feeling very chuffed with ourselves. It has been a fantastic afternoon, great weather, great location and not without a little excitement! I have to be honest – since having kids, this kind of thing is sort of exciting.
Once in the car, both my kids are asleep within seconds and it takes us just under 30 minutes to get back to Chislehurst. Mission accomplished – two very happy and contented kids and Mum is guilt free when she pours a glass of wine later that night once the kids are in bed.
High Elms is a great day out – fantastic café, beautiful tree-lined paths and it is buggy and mostly scooter friendly. Top marks from me!
During the school holidays, they open the BEECHE nature centre (the Lubbock Room) on Monday, Wednesday and Friday from 1.30pm – 4pm and for just £1, children can enjoy a simple craft activity, creating a nature collage using the many fabrics, materials and pens! The centre is also open every weekend from 11am til 4pm, hosting similar activities.
For more details on High Elms Country Park visit Bromley website and the Friends of High Elms website also.
Written by Tamsyn Clark