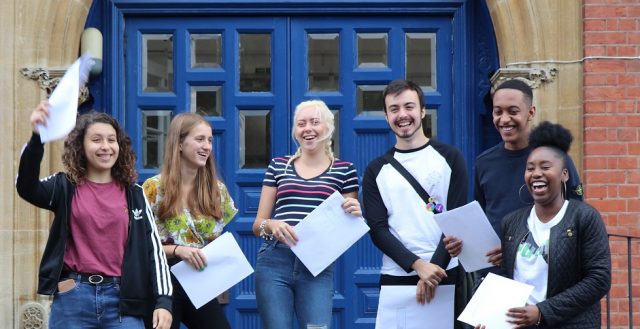 According to The Telegraph's Best Independent School in 2018: Full league table for A level results, Babington House School in Chislehurst is the top small independent school in England, and third in the UK.*
Babington students achieved 68% A*- A and 82% A* – B grades. The Mathematics students achieved 100% A* and A grades in Maths and Further Maths.
It's no secret that A levels have got harder. Funding has also been cut forcing much bigger class sizes for A level than ever before, right at the time when pupils need more attention and more support in their learning – the step-up from GCSEs to A levels is enormous. In Year 12 and 13, with classes of 10 pupils or fewer, Babington Sixth Formers are reaping the rewards of expert tuition, attention and support.
Babington Sixth Formers will have even more learning time in the classroom this year, teaching hours have increased for many A level subjects. So far from cutting back, as many schools have had to, Babington are investing in their Sixth Form provision which achieves excellent results for their pupils.
Tim Lello, Headmaster comments, "I am so proud of the Upper Sixth leavers, their strong performance at A level comes at a time of major exam reform. They have definitely made the most of the unique learning environment at Babington and as a consequence they have very exciting futures ahead."
*Source: Independent Schools Council (ISC) – Schools with fewer than 25 students.