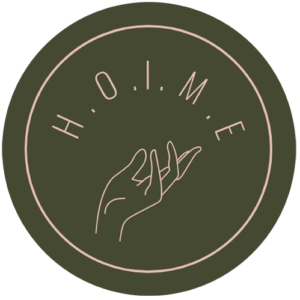 Founded by Nikki, Studio HOIME stands for Here's One I Made Earlier. We specialise in curated, pre-measured DIY kits for people to 'make' at home, guided by easy-to-follow instructions, with everything you need in one box, delivered to your door. Created for people that like to craft and get hands-on without having to buy materials in bulk or spend huge amounts of time looking for the right tutorial.
We have launched with Terrarium and Planter Kits, with Christmas Wreaths Kits coming soon, and plenty more to follow! Nikki is an Interior Designer & Stylist and Daughter-in-Law to Hazel who runs an established floristry business, which beautifully dovetails with Studio HOIME and our collaboration allows us to offer made-to-order Pinterest-worthy Holiday Wreaths, exquisite Table Centrepieces & Gorgeous Garlands for those that appreciate the craft without getting practical!
Continuing with the theme of DIY, we offer fun workshops for private and corporate clients, first and foremost to bring communities and like-minded people together, but also to share our skills and experience. Our participants leave with a feeling of accomplishment and joy having dedicated 2 hours to themselves to learn or try something new. Our workshops are perfect for networking event, social event for friends & family or a Hen Party activity! (Virtual workshops also available to bring people together during current government social restrictions). Please get in touch for details!
Testimonials:
"I bought this kit as a gift for my partner and she loved the whole concept! She put this terrarium together with the kit, plus two cacti she already owned and a container she chose herself. We think it looks amazing and are very happy! My partner also has some leftover bits from the kit to use towards making another small terrarium! Nikki provided fantastic customer service and communication – overall a great experience! Thanks!"
"Looks exactly as it does in the pictures, easy to assemble thanks to detailed instructions provided. Amazing customer service – Nikki is a gem!"
"Great product and great customer service – Nikki is caring and prepares packages with love! Super cute terrarium, and fun activity to do."
Etsy Shop: https://www.etsy.com/shop/StudioHOIME
Instagram: @studio_hoime
There are no upcoming events at this time.